Our readers are young (mostly 20-40), experienced travelers, earn more than average, and have an extensive knowledge of the internet. They are very curious and open – they like to try new things, and try to stay away from the "obvious".
Over 2016, we welcomed 1.9 million unique visitors on our blog. We have gathered 70.000 social media followers. All 100% organic.
Affluent, highly educated, no kids
Analysis of our website visitors by Quantcast: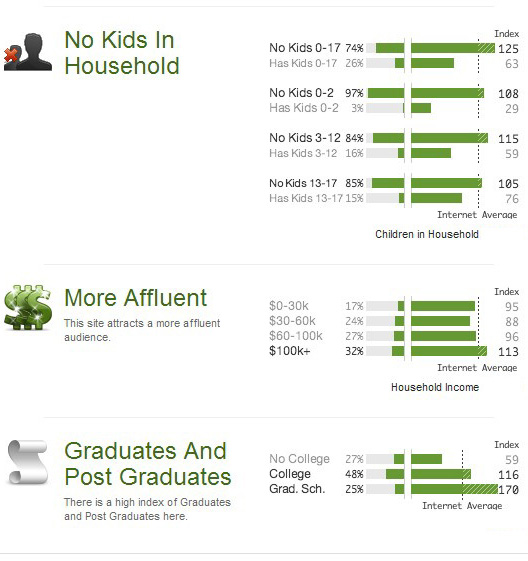 Young, more female
As many of our users follow us on Facebook, an analysis of the users of our main Facebook page (data October 2014) gives a good overview of our users:
65% female, 33% male (2% unknown)
95% aged 18 – 44
68% aged 18 – 34
From US & Europe
80% of our visitors is from Europe. 11.2% of our visitors is from The US & Canada. Top 10 of countries we get visits from:
United Kingdom
United States
Germany
Netherlands
Belgium
Spain
Switzerland
France
Italy
Sweden
Please contact Bart for more details about our visitors.