Our readers are young (mostly 20-40), experienced travelers, earn more than average, and have an extensive knowledge of the internet. They are very curious and open – they like to try new things, and try to stay away from the "obvious".
Affluent, highly educated, no kids
Analysis of our website visitors by Quantcast: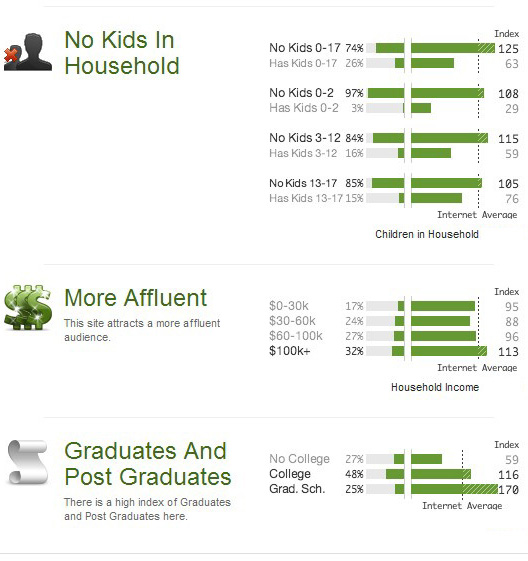 Young, more female
Data from Google Analytics, July 2018:
From US & Europe
80% of our visitors is from Europe. 13.2% of our visitors is from The US & Canada. Top 10 of countries we get visits from:
United Kingdom
United States
Germany
Netherlands
Belgium
Portugal
Italy
Switzerland
Spain
Canada
Please contact Bart for more details about our visitors.