Another publication, even before launching our marketing campaign this week…
Eva Taučar, one of our Ljubljana Spotters, happens to be the editor for Adrenalin magazine, a Slovenian magazine about extreme sports, lifestyle, music and traveling.
I can't read a word from it, but it certainly looks like a nice magazine!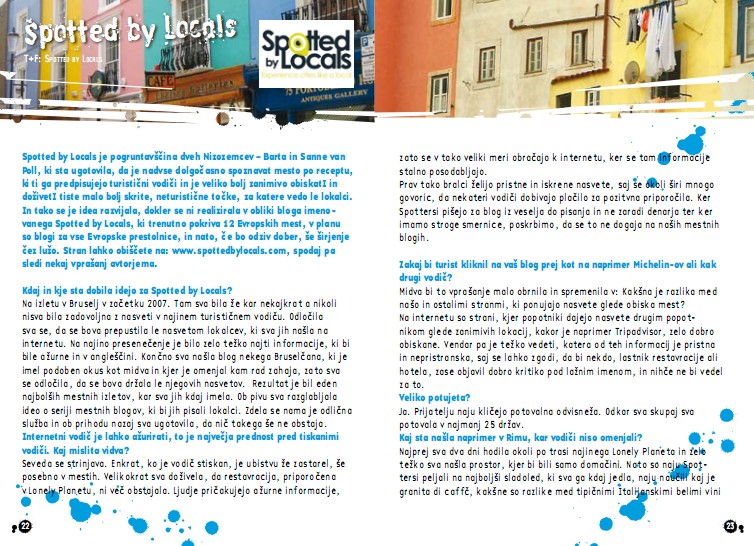 Links: The 2 page article (PDF, 436 Kb).