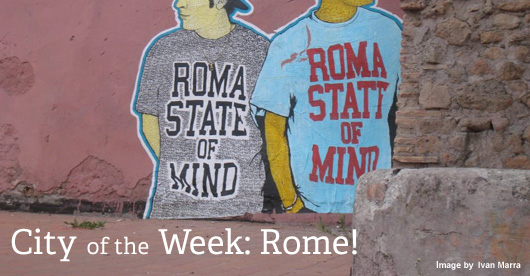 Are you a Rome local, or planning to go there some time soon? Rome is our City of the week – the iPhone app is free from July 28 to August 2nd (regular price: €3.59)!
The Rome city guide app works 100% offline, and only contains (frequently updated) up-to-date tips. Get the app now, and enjoy our lovely Rome locals' tips for free "for life".
PS: Our Rome PDF City guide and new Rome Android app are discounted to the (technically) lowest possible price of €0.89.